We are a group of companies formed by strong brands and with high synergy between them. We have the technological
mastery of most of the manufacturing chain of our products. Learn more about our business: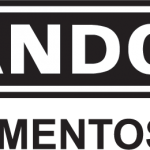 Largest manufacturer of trailers and semi-trailers in Latin America. It produces trailer bodies, trailers,
semi-trailers and railcars in four industrial units in Brazil and two abroad and has a distribution center in
the Southeastern part of the country. It is the main Brazilian exporter in the segment, with a 70% share of the
sector and its products circulating in more than 70 countries.
Are also part of Randon Implementos:
Suspensys supplies axles and suspensions to the main truck, bus and implement manufacturers in Brazil and is the
industry leader in Latin America.
Fras-le is an auto parts manufacturer and is one of the leaders among the world's largest suppliers of friction
materials and it has been expanding its performance as an aftermarket powerhouse through a strong expansion
strategy in recent years. Its products are marketed to over 120 countries and it has factories in Brazil, the
United States, Argentina, Uruguay, India and China it also has strategically positioned distribution centers
worldwide.
Are also part of Fras-le:
The largest manufacturer of truck, bus, trailer and semi-trailer brakes in South America, Master equips more
than half of the sector's vehicle fleet in the country. In addition, Mastertech, operates in the surface
processing industry, investing in high technology to reduce its environmental impact.
It is also part of Master:

Specialized in commercial vehicle coupling components and systems, JOST is the leading supplier to the world's
largest truck and implement OEMs. The company is a joint venture between Randon S/A Implementos e Participações
and German company JOST-Werke, worldwide leader in Fifth Wheel technologies.
Castertech produces hubs and drums and cast steel brackets for the axles and suspensions of buses, trucks,
trailers, farm machines and tractors. Specializing in wheel end system solutions, it is a supplier to OEMs as
well as the aftermarket.
It manages consortium groups to provide business partners with a credit alternative for selling their products.
and for customers, a safe and cost-effective way to purchase goods. Through the sales network of the five
manufacturers with which it has a partnership, it operates in the road implements, agricultural machinery and
equipment, minibuses and trucks segments, as well as being in the real estate and vehicle consortium market with
its own brand Racon.
Brands managed by Randon Consórcios:
Banco Randon is a multiple character financial institution that operates in the development of financial
products and services in tune with the businesses of the Randon Companies. Its operating network seeks to attend
to the financial needs of customers and suppliers of the group.